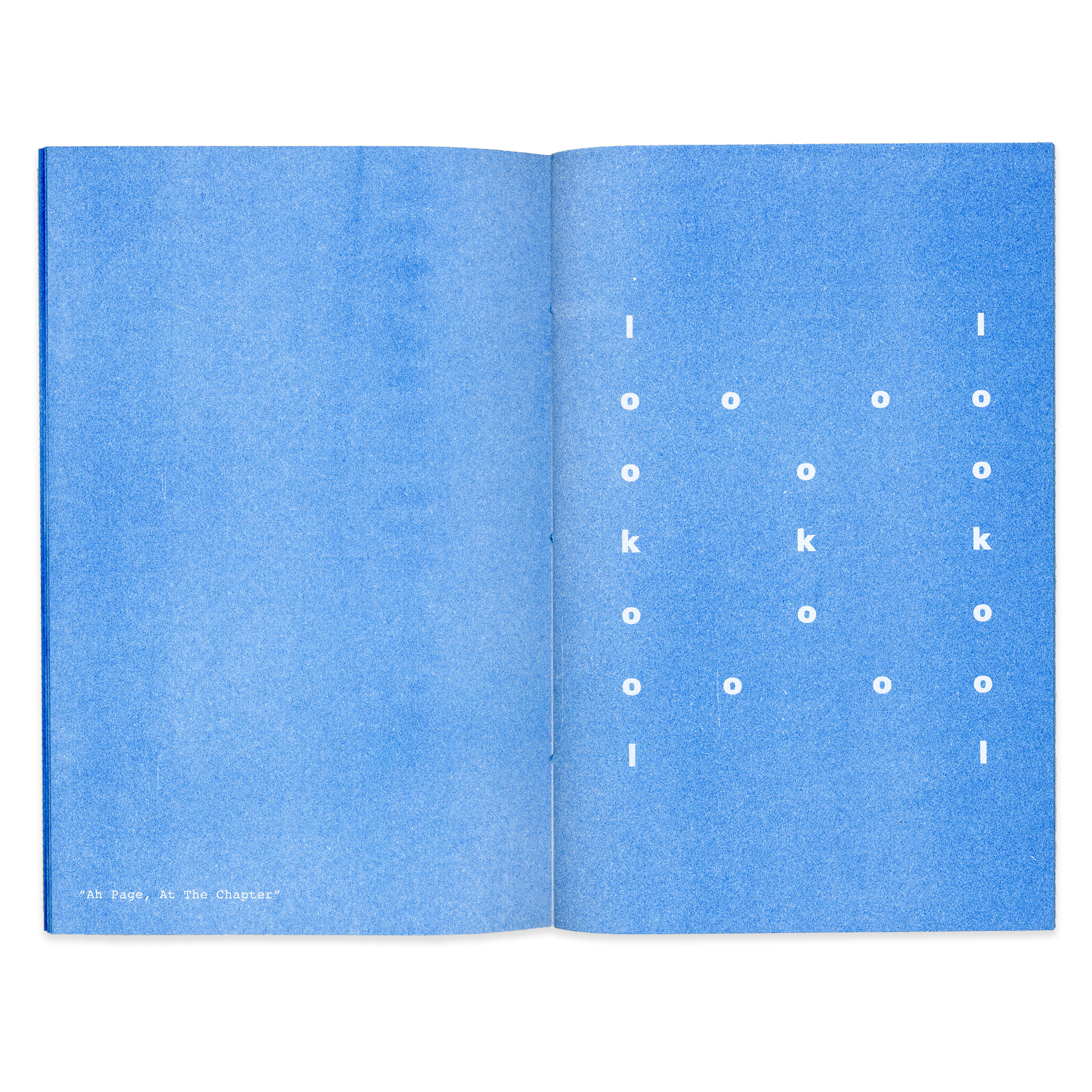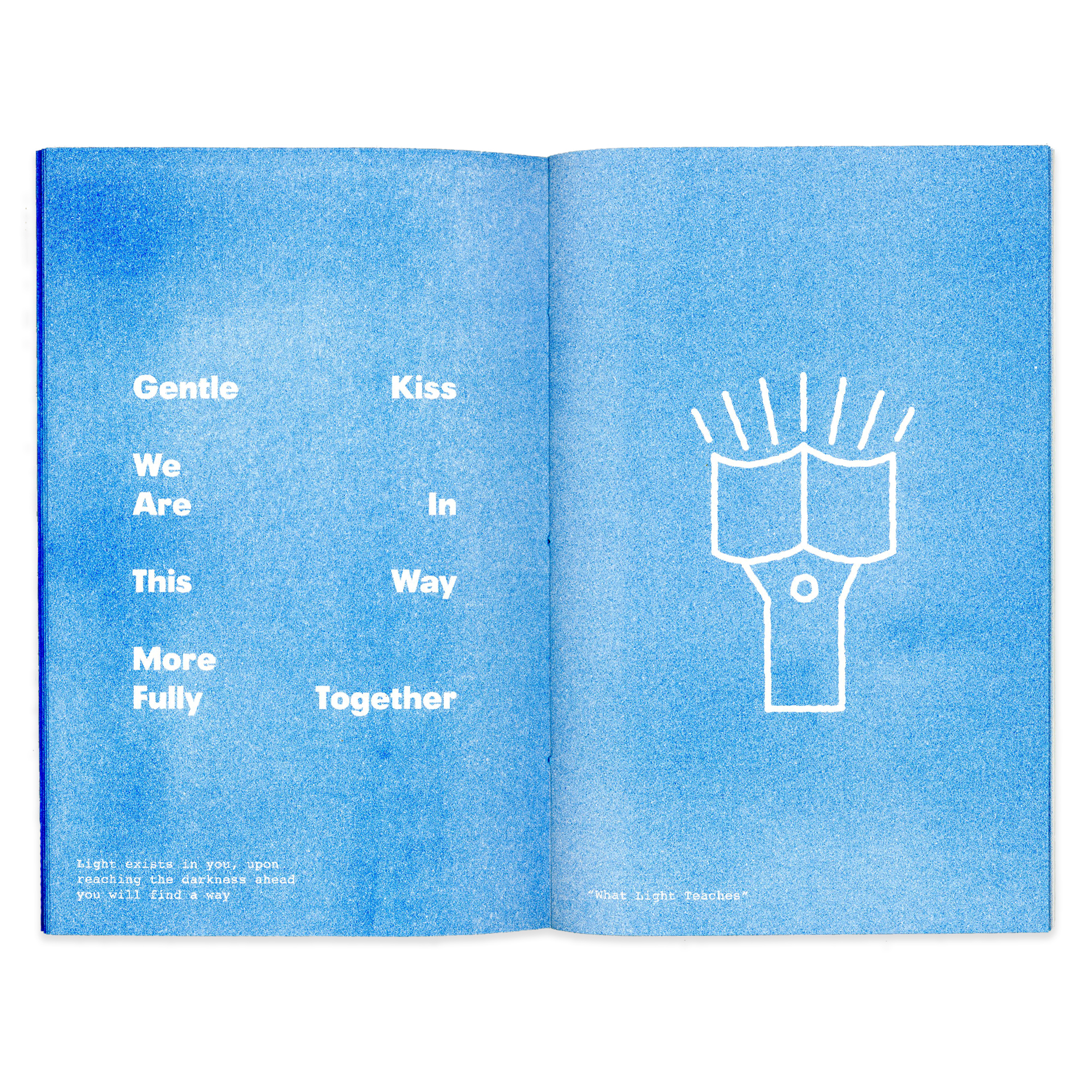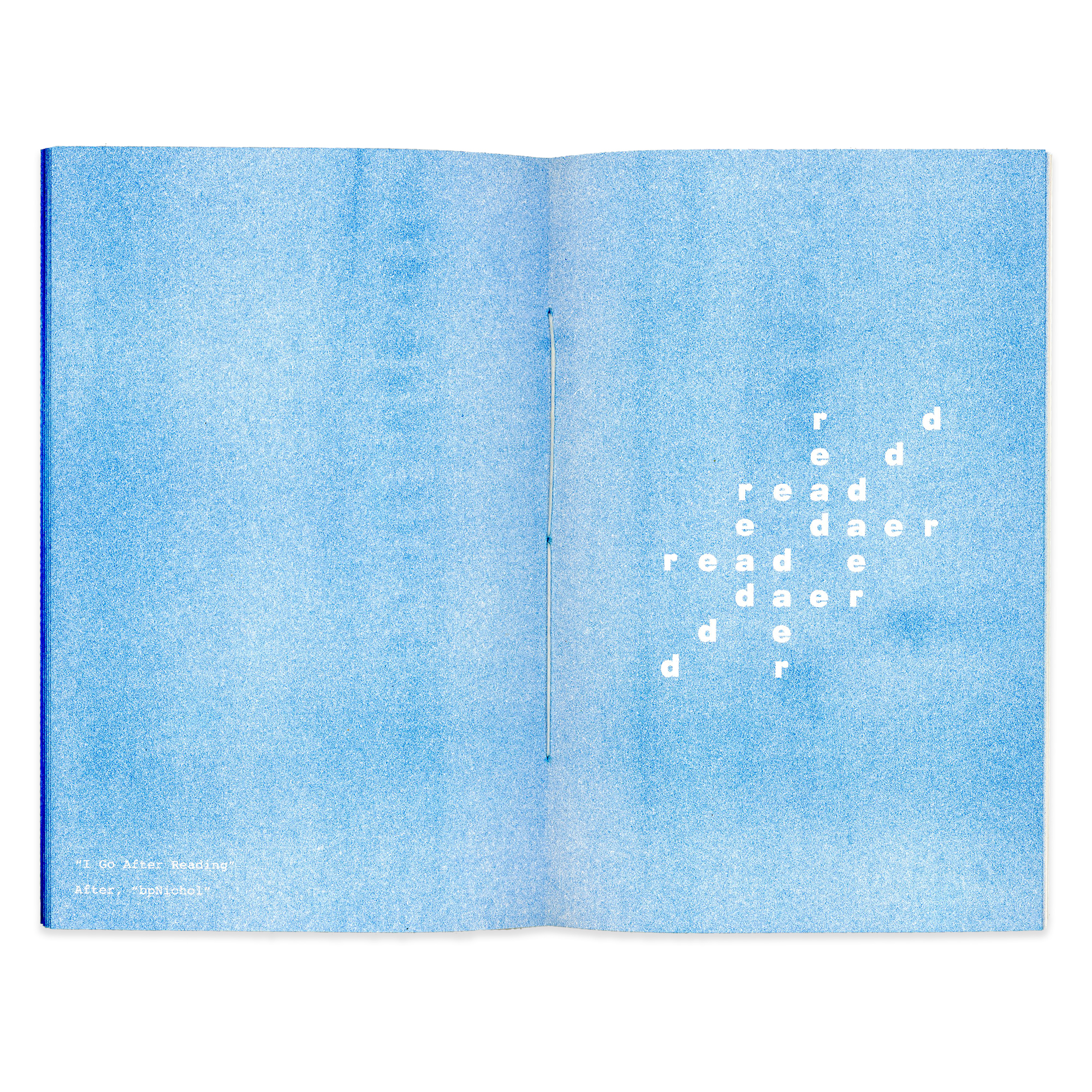 Read Each Other, Now We Have, 2018


On Occasion Of The New York Art Book Fair : September 21-23, 2018.

Booklet, 5in x 7.75in - A collection of poems & drawings playing upon the act of reading. Cover artwork, "Learning Everything".
Risograph printed & bound on a sunny day in Chicago by Perfectly Acceptable.

24 pages in blue varying throughout at intervals of 5%, ending upon a cloud of white.

Signed + Numbered
Edition of 100 with
30 Artist Proofs.

Available for purchase.
$12.00 (Plus $5.00
Shipping and Handling).