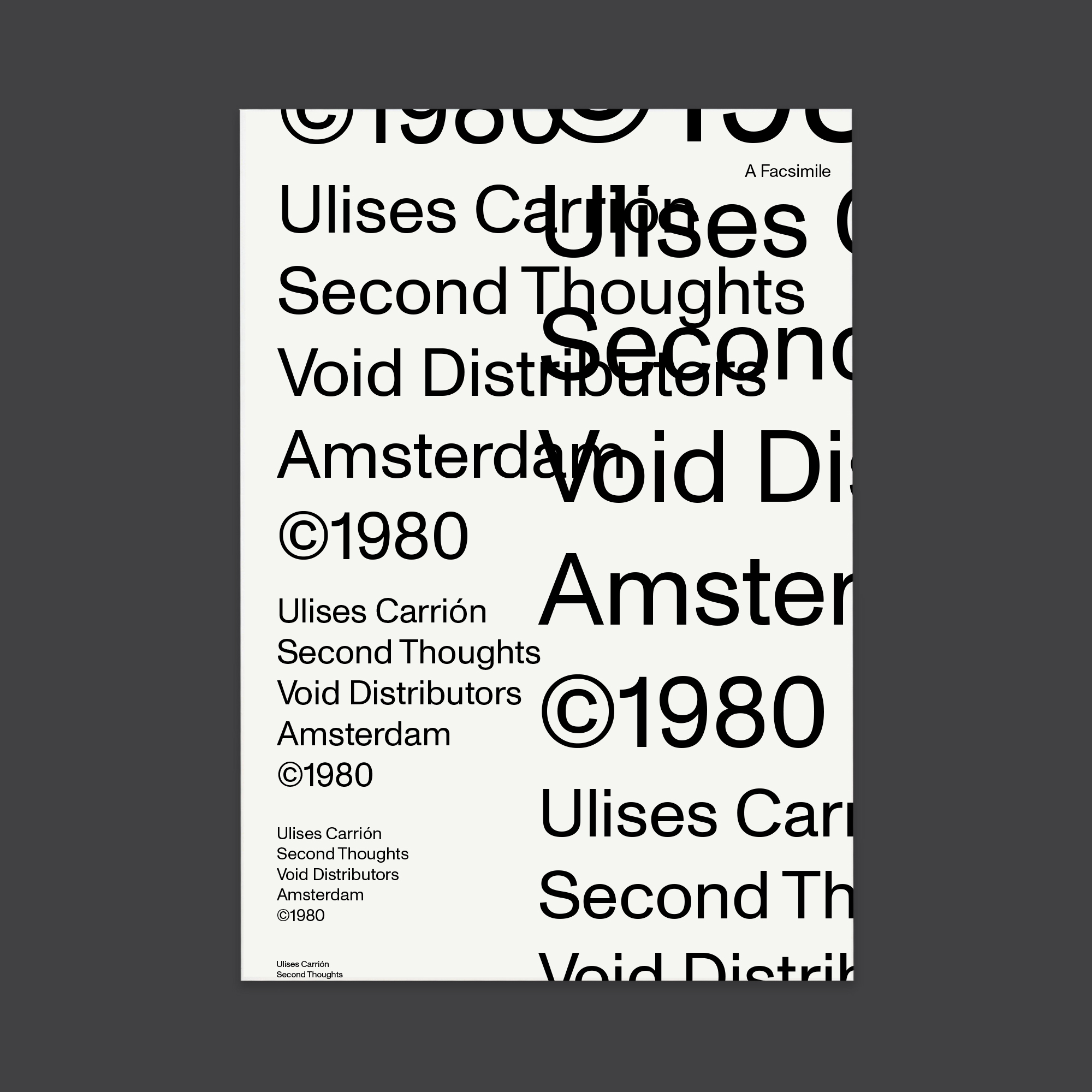 A Facsimile, Ulises Carrión - Second Thoughts, Void Distributors, Amsterdam, 1980.

An exact duplication of Second Thoughts by Ulises Carrión.

"This book includes the theoretical and polemical works by Ulises Carrión from the Other Books and So Archief. Covering themes as bookworks, rubber-stamps and mail-art, these texts are here for the first time assembled in one volume, after having been published in periodicals and catalogues in various countries."

Included essays: "The New Art of Making Books", "From Bookworks to Mailworks", "Rubber Stamp Theory and Praxis", "Rubber Stamp Art", "Mail Art and the Big Monster", "Table of Mail Art Works", "Personal Worlds or Cultural Strategies?", "Bookworks Revisited".

Publisher VOID Distributors,
Amsterdam, 1980 72 pages.

This facsimile edition of 2
76 pages

A4 (210 x 297 mm)
Standard Black & White,
60# White, Paperback,
Glossy Cover

Not for sale