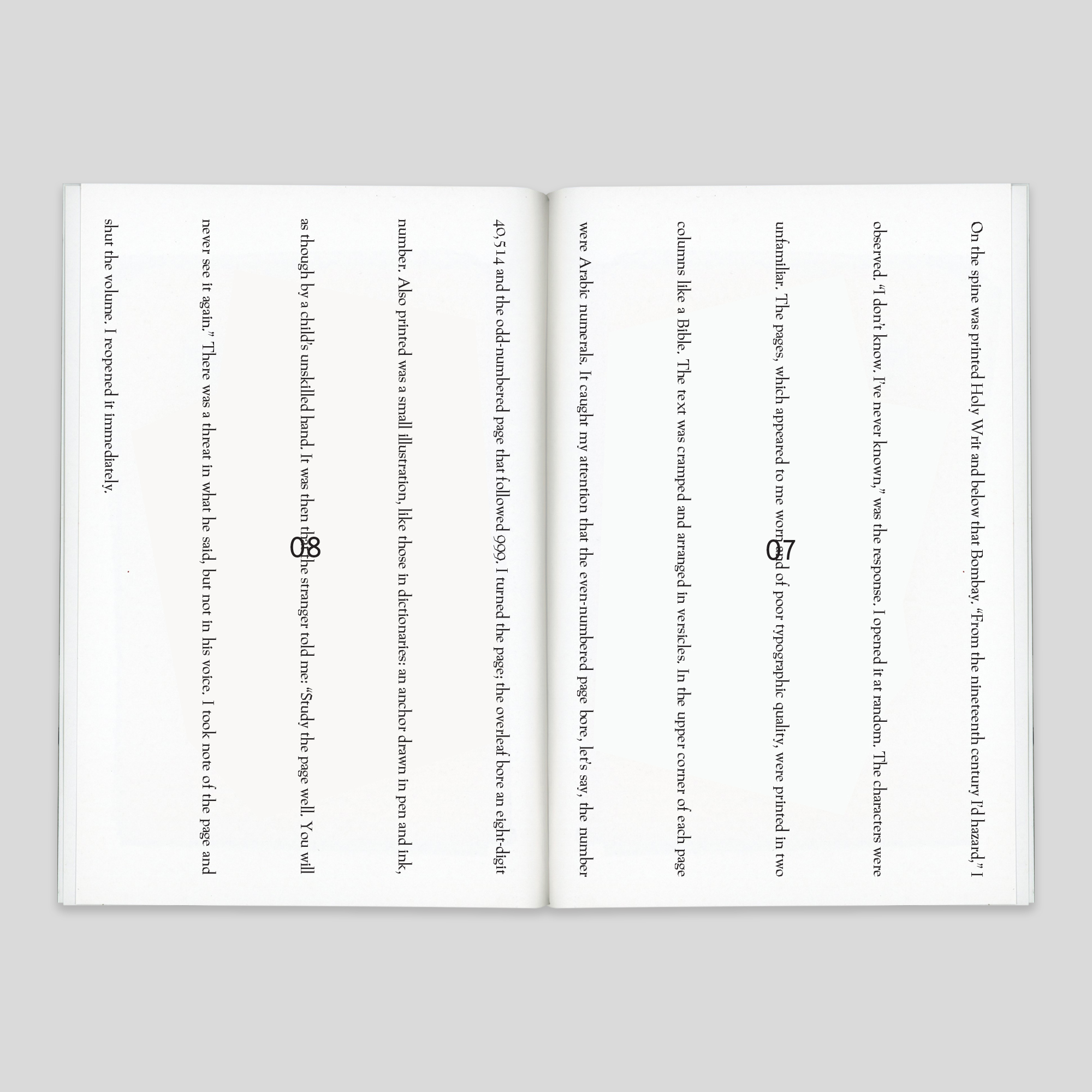 Graphic interpretation of the short story, "The Book of Sand" or "El Libro de Arena" by Jorge Luis Borges, originally published in 1975.

This interpretation is indebted to the life of Jorge Luis Borges and his works. Without whom this project could not have been made. Every effort has been given to respect his legacy. All texts were made under, fair use.

The Book of Sand is an infinite book which grows or shrinks upon each reading. Here pages from front to back are mirror images of each other. You can begin the story at the beginning or the end and you will end up in the same place. A book with no ending or beginning. The text is set to encourage a new reading form, growing and shrinking with the original texts.

US Trade (6 x 9 in / 152 x 229 mm)
60# Cream interiors
Saddle Stitch
Matte Cover
Signed + Numbered
Open edition

Available for purchase.
$12.00 (Plus $5.00
Shipping and Handling).