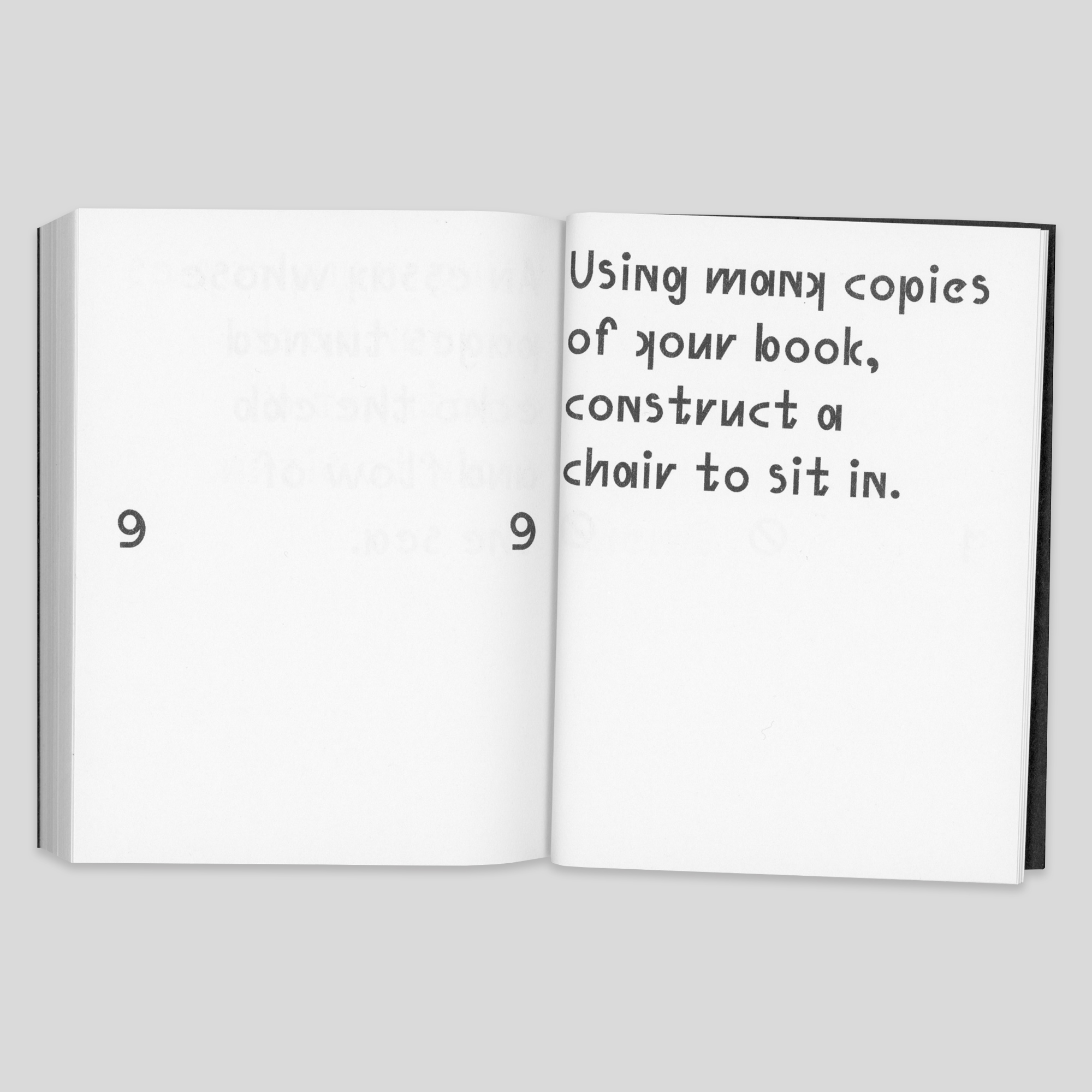 A collection of 100 ideas in a book on book on books. Cover artwork, "I am the cover" reinterprets the cover artwork of the book, "Book" published by George Brecht in 1972. In his "Book," he describes the specific nature of each single page, in my "Book" I construct various expressions of just what could constitute the nature of the book, the page, the idea.

4in x 5in - 212 pages.

Printed with black ink. Raised ink (Thermography) front and back covers. Blind letterpress front cover. Perfect binding with double gatefold covers. Risograph printed by Risohell in St. Louis, MO.

Each book is accompanied by an artist multiple bookmark, "I am the last page you read" - 1.25in x 4.25in (Blind letterpress printed).
Signed + Numbered
Edition of 100 with 10 Artist
Proofs, 2 Printers Proofs.

For purchase here.
$28.00 (Plus $5.00
Shipping and Handling).